So I figured, hey, it's a new month so why not actually post something on this thing I call a blog! News has been piling up as I wind things up here at school, so hopefully in the (near) future I will be on more often. In the meantime, get a load of this:
-The Essenes, as authors of the Dead Sea Scrolls,
did not exist
according to
Prof. Elior
. So who did? Priests, Sadducees specifically, who had been ousted from the Temple. The DSS debates continue!
-
Archaeologists now using AMS to date rocks
. Might be a hard night out but I'm sure they can cobble something together. As long as her boulders are nice right? Oh, you are giving me a stone-faced stare aren't you?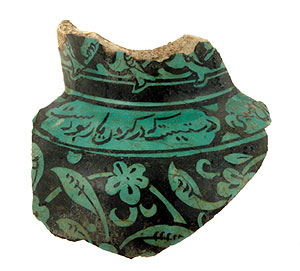 And I will now leave you all with the words of a newly discovered Persian poem from a ceramic jar found in Jerusalem (pictured here and read about it
here
):
"This clay pot like a lover once in heat
A lock of hair his senses did defeat
The handle that has made the bottleneck its own seat
Was once the embrace of a lover that entreat"